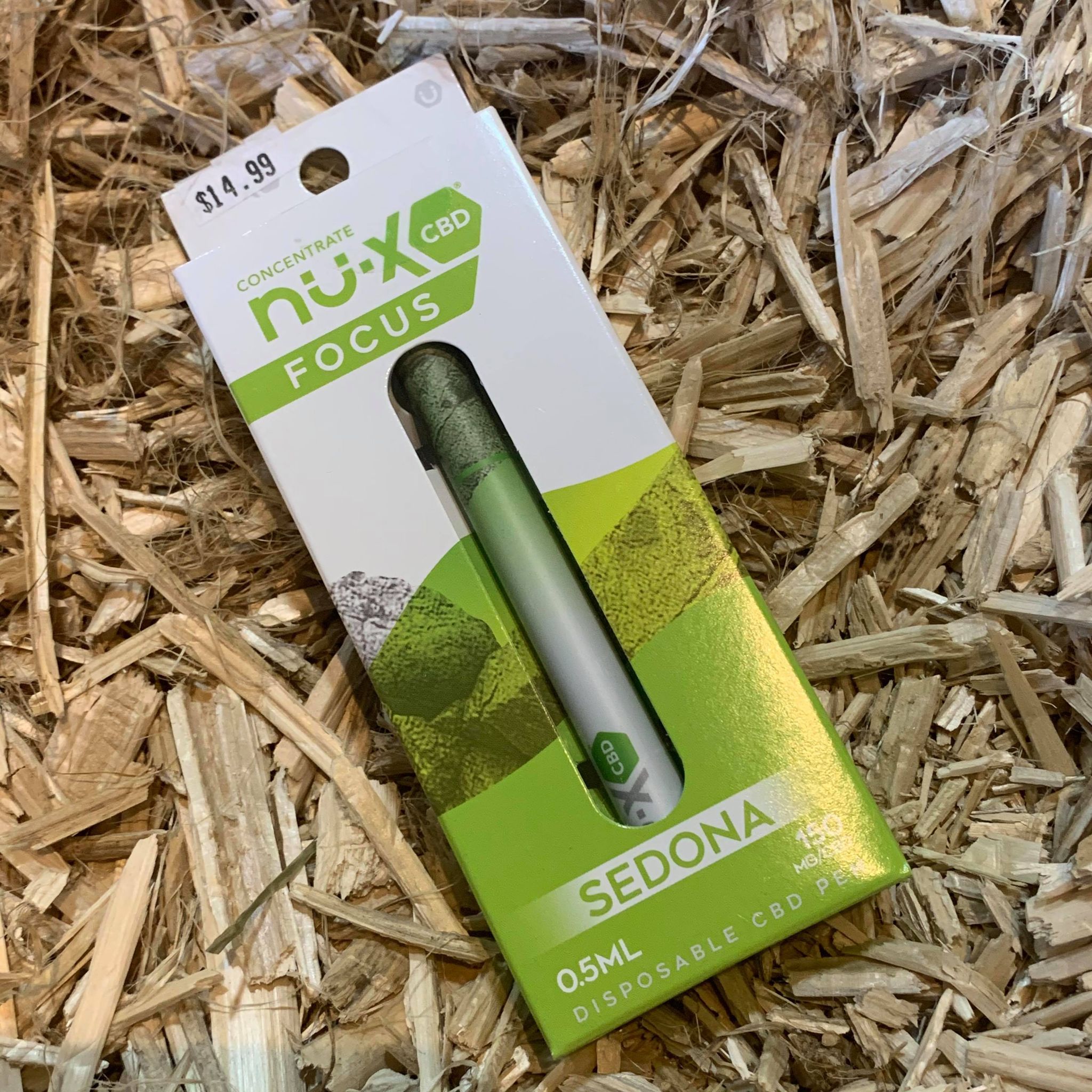 Sedona (Focus)
Contains 150mg CBD.
.5ml of Full Spectrum oil.
No extra purchases required for usage.
Price: $14.99
Product Details
Directions
Sedona (Focus) Details
These Nu-X disposable pens are made using full spectrum CBD concentrate. They have a total of 150mg of CBD each, and are usable straight out of the package. The battery is built-in, so no extra purchases are required.
Sedona (Focus) Directions
There are no buttons, so imply inhale from the top, and the heating element will activate, vaporizing your product. When the battery dies, that means the device is empty and can be properly disposed of.