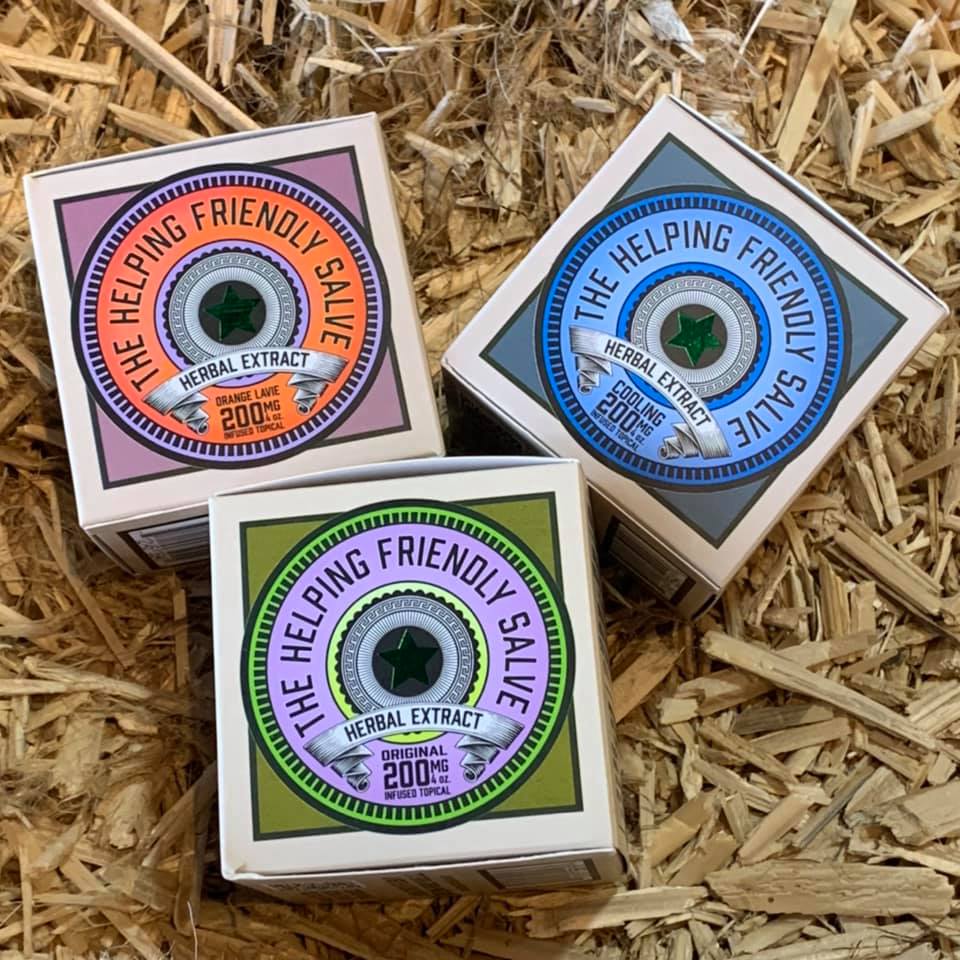 The Helping Friendly Salve
Product Details:
-Used for dry skin & inflammation
-Package contains a total of 200mg CBD
-Available in 3 scents: Original, Cooling, & Orange Lavie
-Manufactured in the USA by The Helping Friendly Salve, LLC.
*please note, this salve has beeswax and is therefore not considered vegan
Product Options
Product Details
Directions
The Helping Friendly Salve Details
This friendly CBD infused salve is great for humans and pets alike! It is best for helping with joint pain and skin with the benefits of CBD in combination with several beneficial natural oils. All scents of this salve contain 200mg of CBD, the other natural oils vary depending on scent.
The Helping Friendly Salve Directions
Suggested Use:
-Apply to skin directly, Repeat as needed.
-Store in a cool, dry place that is away from direct sunlight.